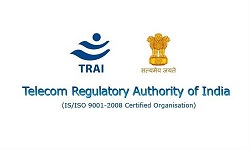 Central Government Health Scheme (CGHS)
Instructions for CGHS patients
For CGHS Working beneficiaries:- Original Valid CGHS card should be shown atthe time of requesting investigations (before billing) with prescription. The tests would be done as per CGHS rates and payment would have to be made at the time of investigations. A receipt would be given for payment made and you would have to submit it on your office for reimbursement.
For CGHS Retired beneficiaries, The following documents are required : –
• Original valid permission letter,
• Copy of valid CGHS card,
• Copy of doctor's prescription in which the mentioned tests are prescribed,
• Form No 2
No payment would have to be made towards investigations.
Please note a valid permission letter means, it should have following things clearly mentioned : –
• Permission letter number,
• Beneficiary id,
• Signature of CMO incharge and STAMP
The permission letter should be well within validity period
Delhi Jal Board Scheme
Instructions for Delhi Jal Board patients
Telecom Regulatory Authority of India (TRAI)
Instructions for TRAI patients